Pharma Technology engaged in air purification field for many years, product have clean room equipment and air filter, such as Air shower room, cargo air shower, intelligent air shower, dispensing booth, laminar air flow units, dynamic pass thrus, clean Pass box, pass thrus, portable clean shed, pharmaceutical downflow booth, Laminar flow bench, Hardwall cleanroom, softwall cleanroom, HEPA units,clean shed, clean booth, fan filter unit, Mini-pleats ULPA/HEPA filter, V-cell filter, pocket filter, panel filter and so on.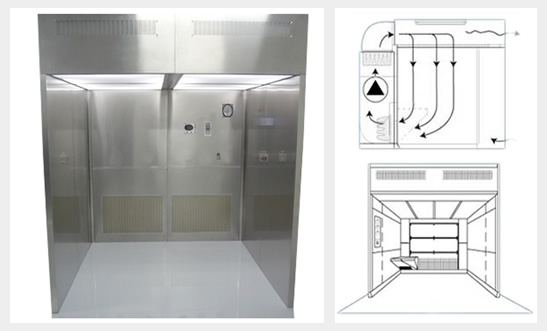 Introduction:
Recirculation Down Flow Booths provide containment by utilizing high velocity air to capture air borne dust particles. Control exposure risk to hazardous materials for a wide variety of equipment and processes. Protecting the operator during sensitive tasks, this complied with GMP practices.

Applications:
Recirculation Down Flow Booths subdivision of powder of liquids, charging and offloading materials to reactors, fluid bed dryers, granulators, filter dryers, glass ware skids in cleanrooms and so on.

Operating Features:
1: Recirculation Down Flow Booths modular. Easy-to clean rigid design with minimal joints
2: HEPA/ULPA down flow filter are replaceable from within the booth.
3: Voltage-compensating blowers ensure stable air flow.
4: Magnehelic Gauges provide convenient and reliable means for monitoring gauges air flow and filter condition.
5: Containment performance verified according to the ISPE good practice guide, assessing the particulate containment performance of pharmaceutical equipment.
Recirculation Down Flow Booths parameter: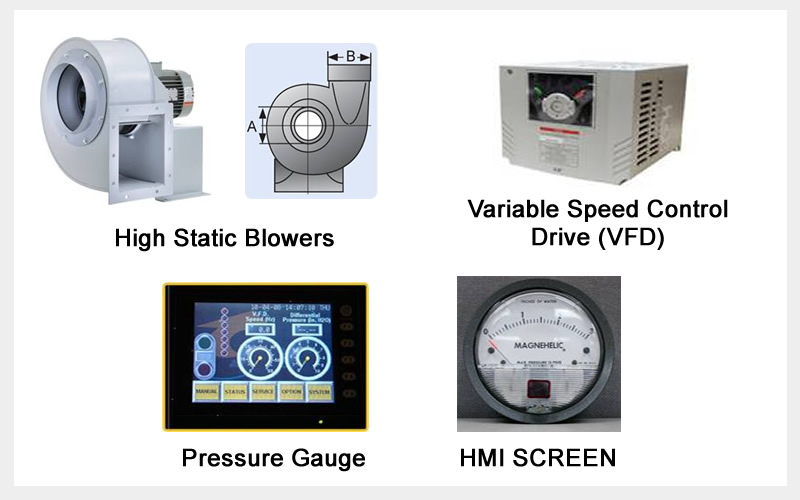 Model

PT - DFB1300

PT - DFB2000

PT - DFB3000

External size(mm)

W1300 x L2000 x H2450

W2000 x L2000 x H2450

W3000 x L3000 x H2450

Internal size(mm)

W1300 X L1300 X H1950

W2000 x L1300 x H2450

W3000 x L2300 x H2450

Cleanliness:

Class100

Class100

Class100

HEPA Filter

99.999@0.3um

V Type/Bag Filter

95% or 65%

Pre-filter

45%

Air velocity

0.2-0.5m/s

PVC Curtains

      Antistatic Softwall PVC Curtain with Strip Track

Speed Control

      Frequency Drive / Variable Speed selector

Noise

65-80 dB

Material

Stainless steel 304 Internal Ducting M.S.

Power

380V/50hz  or 230/50Hz

Standard

(FS 209E) USA
Customer's design is available for Recirculation Down Flow Booths.